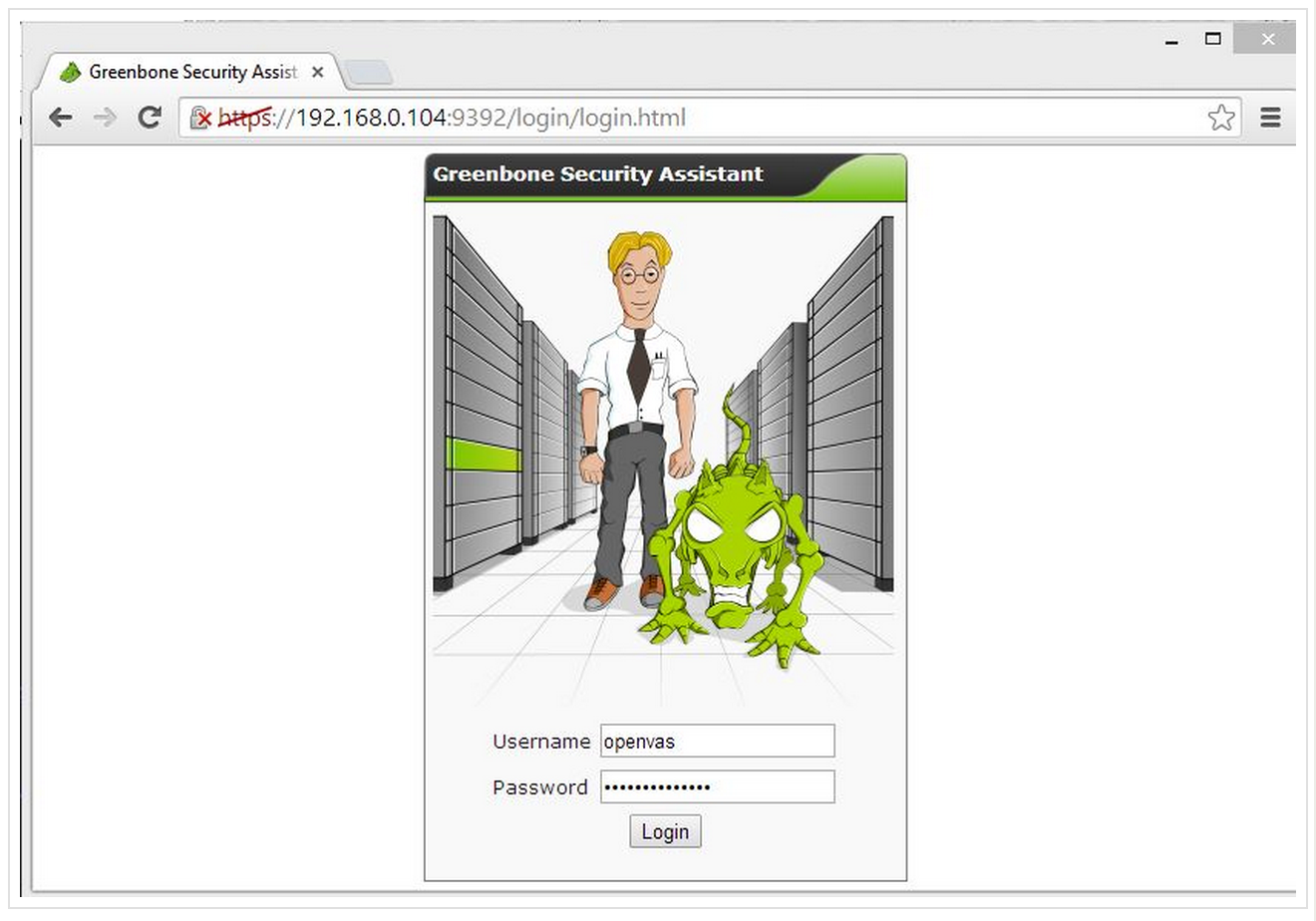 OpenVAS dikenal sebagai Open Vulnerability Assessment System adalah software kerentanan open source yang bisa dipakai untuk mengetes server apakah terdapat kerentanan dengan menggunakan database (Network Vulnerability Tests). OpenVAS adalah software gratis, komponennya berlisensi GNU General Public License (GNU GPL). Berikut adalah sedikit panduan untuk setup OpenVAS pada CentOS 6 / RHEL 6.
Setup Repository
Ketikkan perintah berikut di Terminal untuk menginstal atomic repo.
wget -q -O - http://www.atomicorp.com/installers/atomic |sh
Lalu Accept the Licence Agreement
ln: `/etc/system-release' and `/etc/redhat-release' are the same file

Atomic Free Unsupported Archive installer, version 2.0.11

BY INSTALLING THIS SOFTWARE AND BY USING ANY AND ALL SOFTWARE
PROVIDED BY ATOMICORP LIMITED YOU ACKNOWLEDGE AND AGREE:

THIS SOFTWARE AND ALL SOFTWARE PROVIDED IN THIS REPOSITORY IS
PROVIDED BY ATOMICORP LIMITED AS IS, IS UNSUPPORTED AND ANY
EXPRESS OR IMPLIED WARRANTIES, INCLUDING, BUT NOT LIMITED TO, THE
IMPLIED WARRANTIES OF MERCHANTABILITY AND FITNESS FOR A PARTICULAR
PURPOSE ARE DISCLAIMED. IN NO EVENT SHALL ATOMICORP LIMITED, THE
COPYRIGHT OWNER OR ANY CONTRIBUTOR TO ANY AND ALL SOFTWARE PROVIDED
BY OR PUBLISHED IN THIS REPOSITORY BE LIABLE FOR ANY DIRECT,
INDIRECT, INCIDENTAL, SPECIAL, EXEMPLARY, OR CONSEQUENTIAL DAMAGES
(INCLUDING, BUT NOT LIMITED TO, PROCUREMENT OF SUBSTITUTE GOODS
OR SERVICES; LOSS OF USE, DATA, OR PROFITS; OR BUSINESS INTERRUPTION)
HOWEVER CAUSED AND ON ANY THEORY OF LIABILITY, WHETHER IN CONTRACT,
STRICT LIABILITY, OR TORT (INCLUDING NEGLIGENCE OR OTHERWISE)
ARISING IN ANY WAY OUT OF THE USE OF THIS SOFTWARE, EVEN IF ADVISED
OF THE POSSIBILITY OF SUCH DAMAGE.

====================================================================
THIS SOFTWARE IS UNSUPPORTED.  IF YOU REQUIRE SUPPORTED SOFWARE
PLEASE SEE THE URL BELOW TO PURCHASE A NUCLEUS LICENSE AND DO NOT
PROCEED WITH INSTALLING THIS PACKAGE.
====================================================================

For supported software packages please purchase a Nucleus license:

https://www.atomicorp.com/products/nucleus.html

All atomic repository rpms are UNSUPPORTED.
Do you agree to these terms? (yes/no) [Default: yes] yes


Configuring the [atomic] yum archive for this system

Installing the Atomic GPG key: OK
Downloading atomic-release-1.0-18.el6.art.noarch.rpm: OK

The Atomic Rocket Turtle archive has now been installed and configured for your                                                                                         system
The following channels are available:
atomic          – [ACTIVATED] – contains the stable tree of ART packages
atomic-testing  – [DISABLED]  – contains the testing tree of ART packages
atomic-bleeding – [DISABLED]  – contains the development tree of ART packages
System Repo (hanya untuk RHEL)
Untuk menginstal OpenVAS, dibutuhkan paket tambahan untuk di-download dari internet, jika sistem anda tidak memiliki Redhat subscription, Anda perlu setup repositori CentOS.
vi /etc/yum.repos.d/centos.repo
Tambahkan baris berikut ini :
###32 bit ###
[CentOS]
name=centos
baseurl=http://mirror.centos.org/centos/6/os/i386/
enabled=1
gpgcheck=0
###64 bit ###
[CentOS]
name=centos
baseurl=http://mirror.centos.org/centos/6/os/x86_64/
enabled=1
gpgcheck=0
Instal & Setup OpenVAS
Ketikkan perintah berikut untuk instal OpenVAS:
yum -y install openvas
Setelah proses instalasi selesai, jalankan setup OpenVAS.
openvas-setup
Setup akan mulai men-download database terakhir dari internet.
Setelah selesai, setup akan menanyakan Anda untuk konfigurasi listening IP address.

Lalu konfigurasi user admin.

Buat user baru, setelah password dimasukkan, tekan Ctrl + D.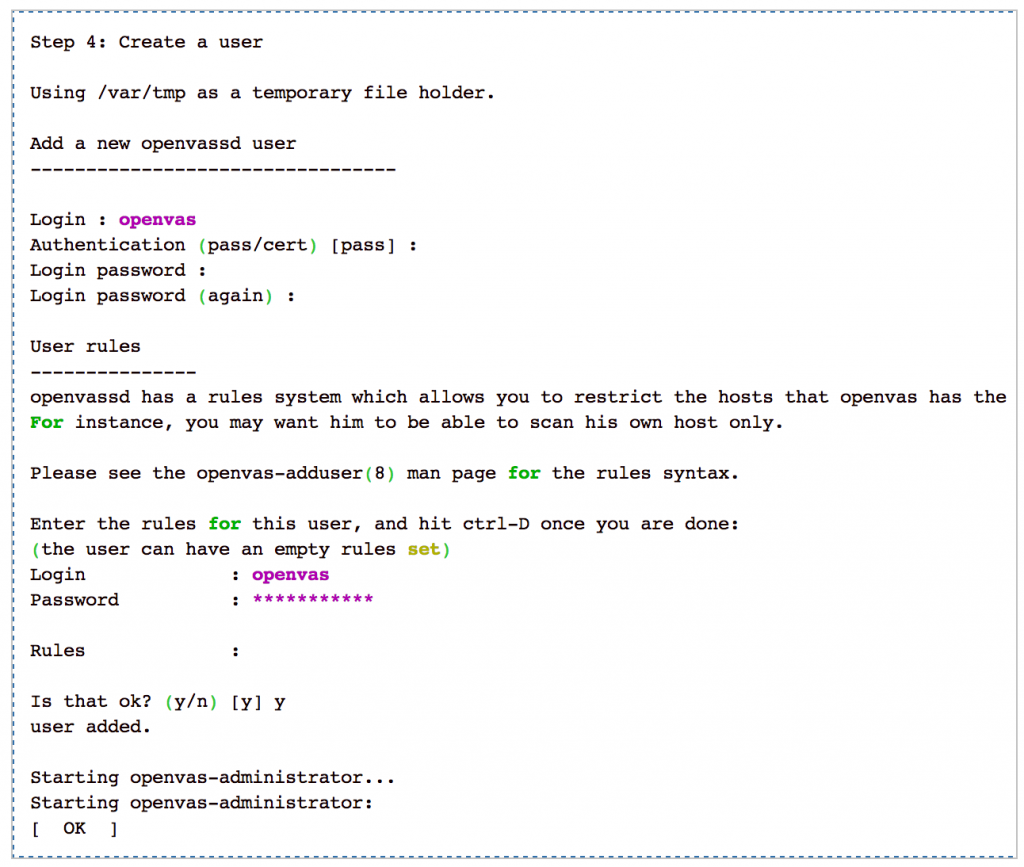 Setelah selesai, Anda akan melihat pesan seperti ini:
Setup complete, you can now access GSAD at:

https://<IP>:9392
Nonaktifkan iptables.
iptables -F
/etc/init.d/iptables save
Buat Certificate untuk OpenVAS manager.
openvas-mkcert-client -n om -i
Anda tidak perlu memasukkan info apapun karena akan terbuat otomatis.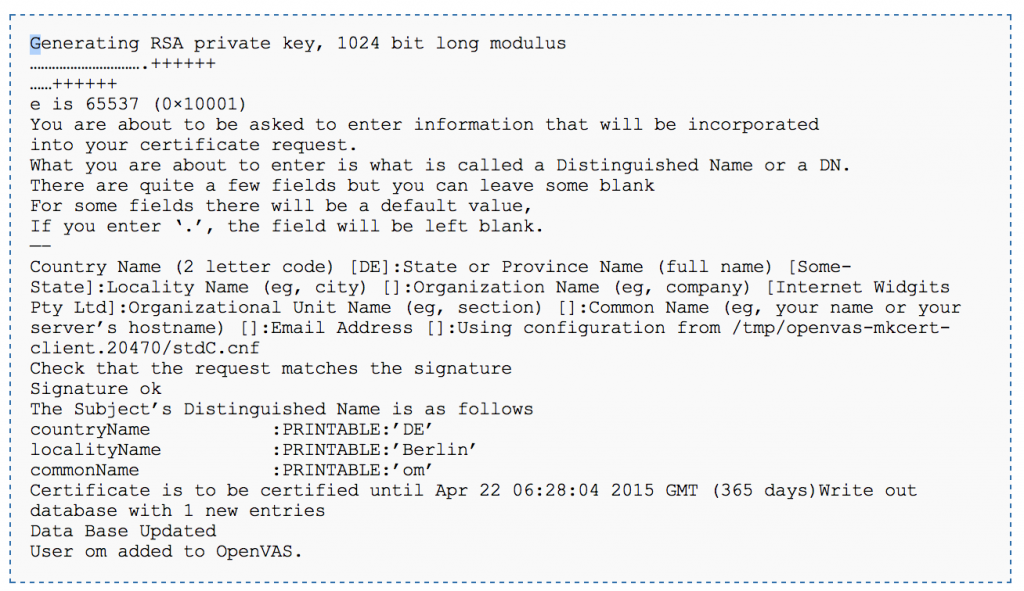 Jalankan OpenVAS scanner dan akan me-load semua plugin yang didownload.
openvassd
Sekarang waktunya rebuild database OpenVAS.
openvasmd –rebuild
Setelah selesai, jalankan OpenVAS manager.
openvasmd
Buka browser dan ketikkan URL https://ip-address-anda:9392. Login dengan username dan password yang sudah dibuat.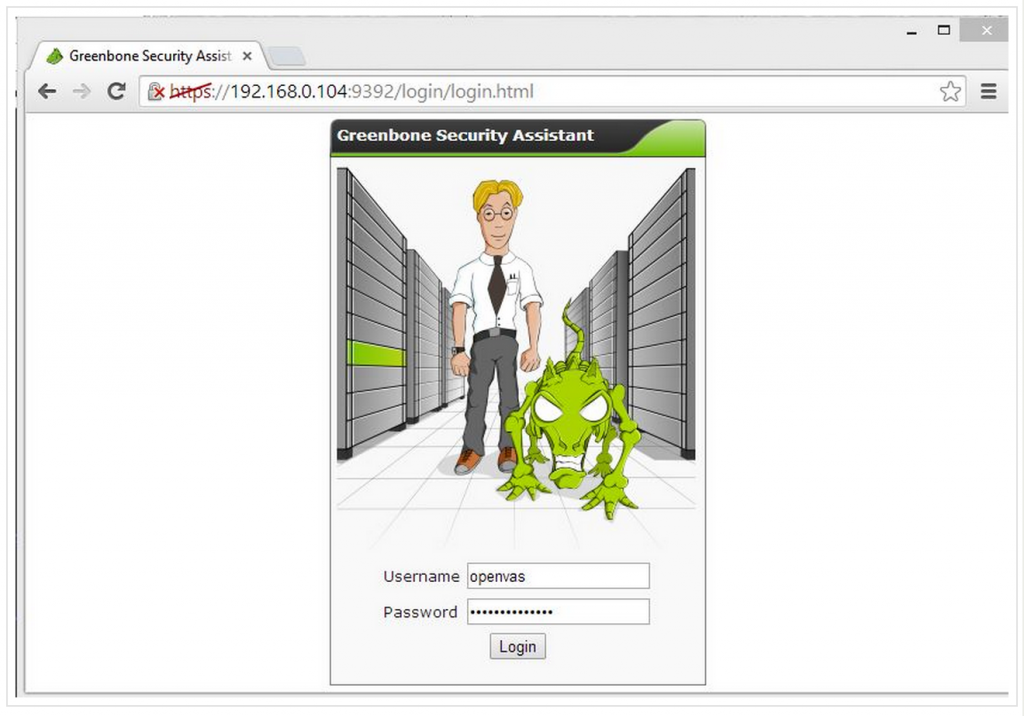 Anda bisa memulai quick scan dengan memasukkan ip address ke dalam kotak isian quick scan.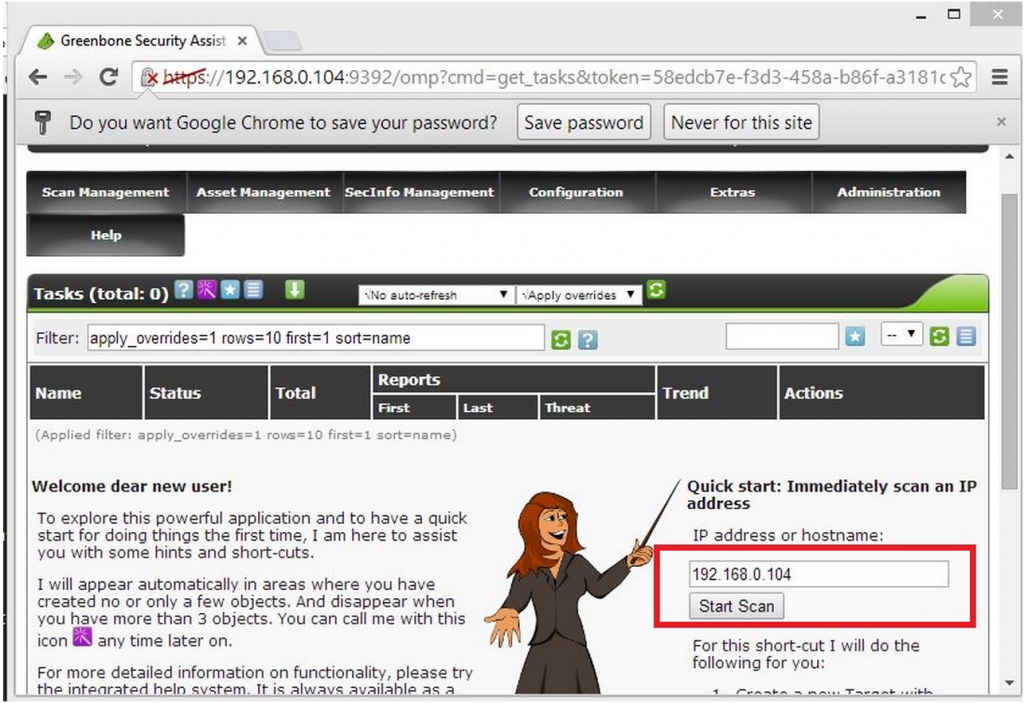 Setelah itu Anda bisa melihat task yang dilakukan seperti gambar di bawah ini.
Klik pada task untuk melihat detail scan. Anda juga bisa melihat detail kerentanan di bagian report.
Semoga bermanfaat! 😉