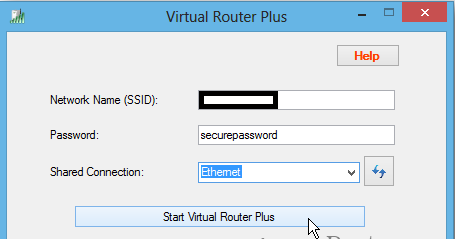 Sharing sinyal WiFi di komputer Windows 7 Anda bisa dilakukan namun Microsoft telah menghapus fitur jaringan tersebut di Windows 8. Jadi, untuk bisa sharing WiFi di laptop Windows 8, Anda perlu software bantuan, yaitu Virtual Router Plus. Berikut pernyataan Microsoft tentang hal itu:
Ad hoc networks — You can't create an ad hoc network in Windows 8 and Windows RT, but you can connect to an ad hoc network if one is in range (unless your PC is running Windows RT). There are third-party tools for creating ad hoc networks, if you need to do this.
Jadi, Anda masih bisa mengkoneksikan komputer Windows 8 ke sebuah jaringan ad hoc tapi Anda sudah tidak bisa lagi membuat jaringan ad hoc sendiri.
Membuat WiFi Hotspot Windows 8
Pertama, download Virtual Router Plus, tenang saja software ini gratis. Software ini tidak perlu diinstal. Berikan nama hotspot, password dan pilih koneksi yang ingin dishare lalu klik Start Virtual Router Plus.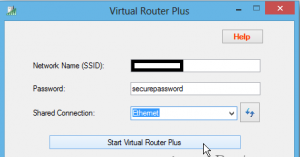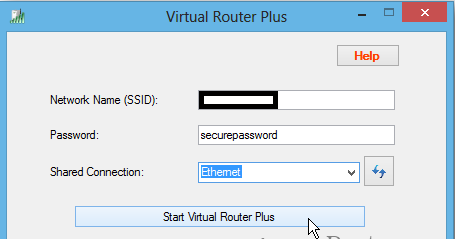 Dalam beberapa detik Virtual Router akan berjalan dan Anda bisa mengkoneksikan perangkat Anda lainnya ke WiFi tersebut.

Contohnya, pada gambar di bawah ini kami coba untuk mengkoneksikan tablet kami ke hotspot Windows 8 yang dishare tadi.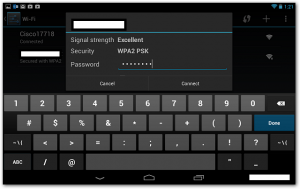 Software Virtual Router Plus bisa dipakai di OS Windows 7 juga. Malah software ini lebih mudah dipakai daripada membuat jaringan ad hoc di Windows 7. Selamat mencoba! 😉